The winner of Favorite Movie Franchise is: Star Wars!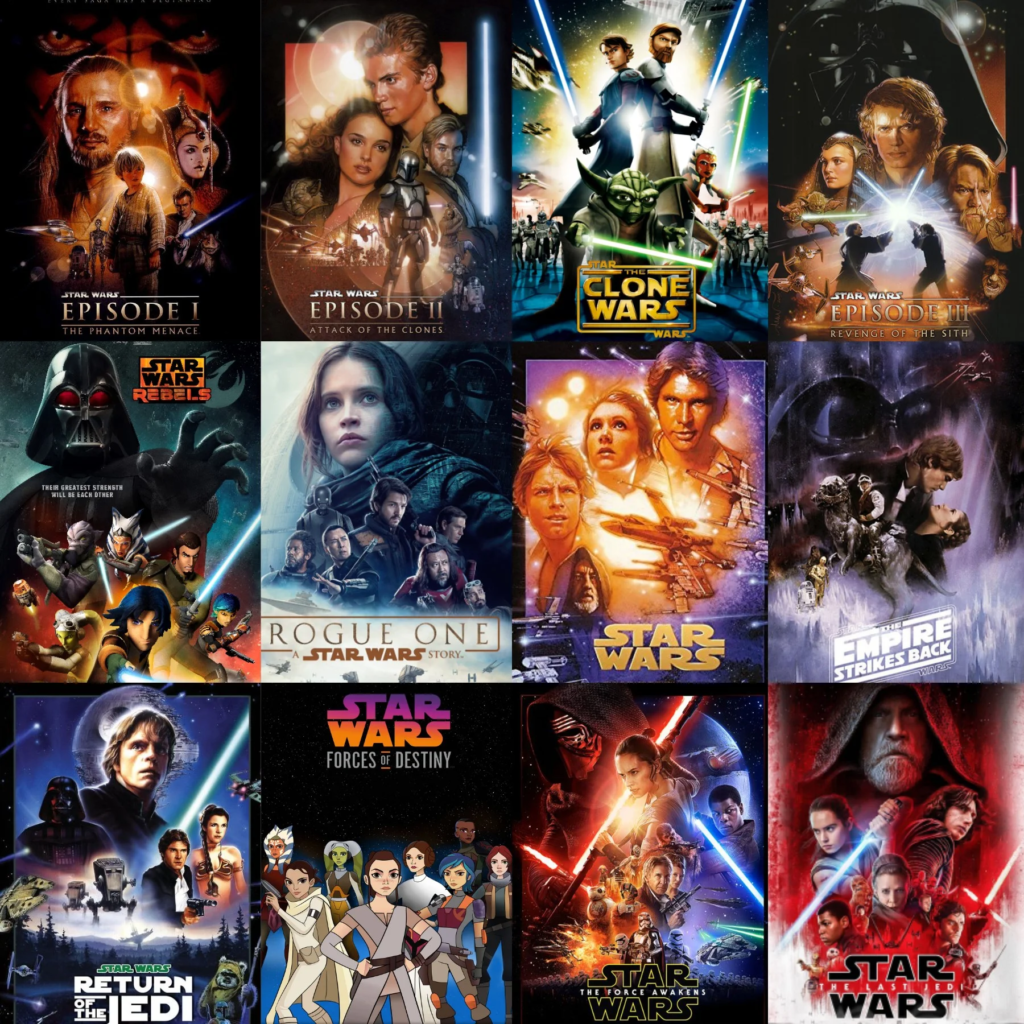 Star Wars beat Harry Potter by 6 votes!
Thanks to everyone who voted. This was a huge megabracket and quite a trip. Below is a list of the top winners based on the divisions and your votes, with a JPG and PDF of the full bracket with all the voting numbers.
Star Wars
Harry Potter
Middle Earth
Indiana Jones
James Bond
Batman
Monty Python
Toy Story
X-Men
Jurassic Park
Spider-Man
Back to the Future
Shrek
Rocky
Die Hard
Hunger Games
Jason Bourne
Terminator
Naked Gun
Pirates of the Caribbean